When the holidays are approaching, and you cannot think of anything to give someone in your family or on your friend's list, consider the benefit of giving a Christmas gift basket. There are many options available that can help you give a gift that your loved one will appreciate. Take a few minutes to consider the things they enjoy, and then pick from one of the many available Christmas gift basket options available at From You Flowers.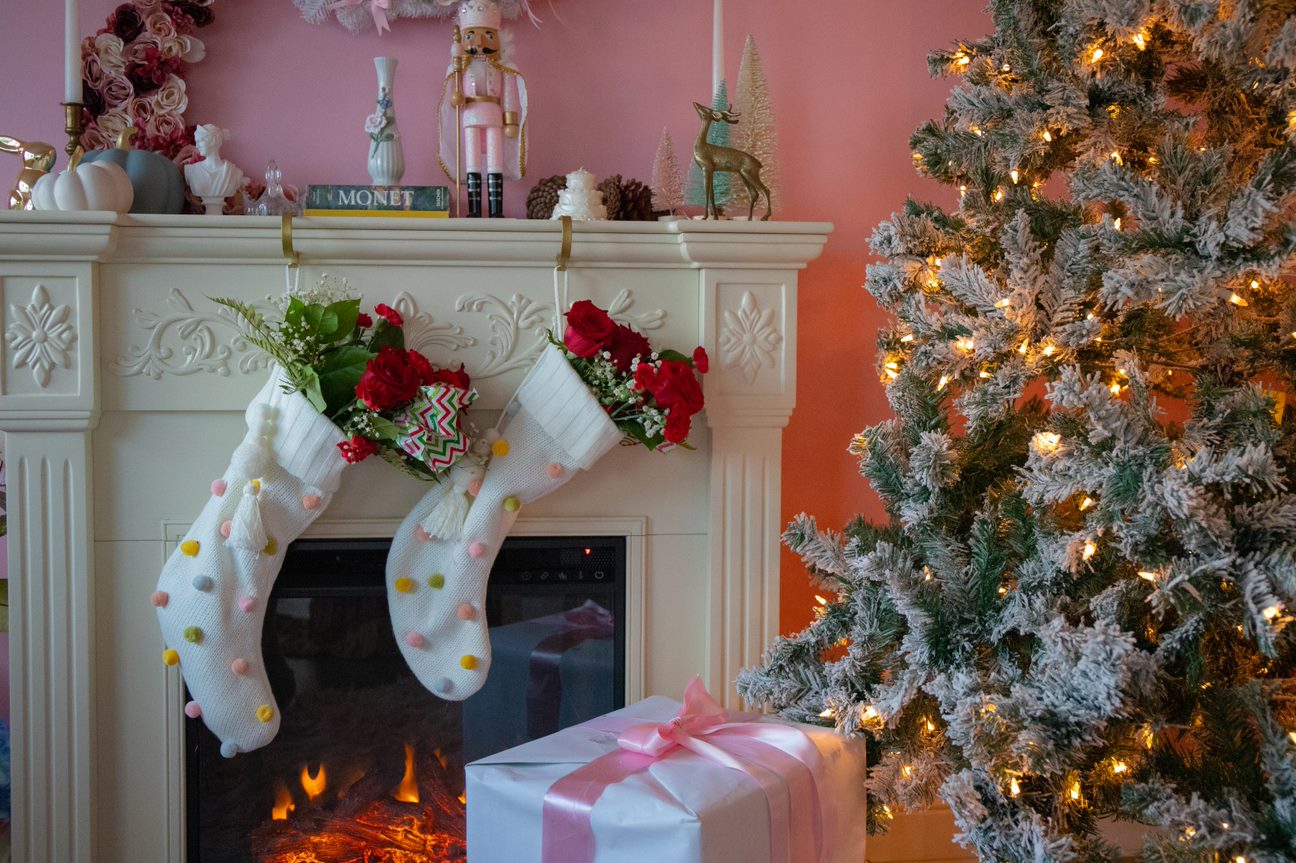 Gift baskets like this are fantastic. They allow you to give something special, often a treat, to a person that may not need another tie or pair of slippers. They are sure to love these types of gifts not just on Christmas day but for weeks later as they continue to enjoy them. Here are a few ideas for gift baskets that could bring a smile to your loved one's face.
Meat and Cheese Gift Basket
One of the most popular options for holiday gift-giving is the meat and cheese gift basket. You can find a wide range of options to select from with various price points, enabling you to find just what is right for your recipient. These are a great gift to give someone that is often hosting a Christmas party or get together that needs something fast and easy to serve to those visiting. They can also be a great movie night treat for those who will spend their winter months watching their favorite shows.
Choose from a range of options for your meat and cheese gift basket. The Cheese, Sausage, Crackers & Nuts Tray is an excellent choice because it offers an arrangement of options that most people enjoy including flavorful meats and nuts that are perfect for the holidays. The variety in this tray is what helps it to stand out.
If you are looking to give a tray like this with a bit more of an elegant design to it, consider the Hickory Farms boxes. These include the finest of meats and cheeses out there, often selected based on your favorite preferences. The Gourmet Extravaganza Gift Box is one example, with numerous cheeses and several beef sausages included. You can choose smaller options from this company, too.
A Fruit Basket
One of the most common traditional gift baskets to give during the holidays is a fruit basket. You can choose from a range of options here, including exotic fruits or just the most common, that includes apples and pears. Often, these gift boxes include much more than just a few fruits.
For example, in the Bon Vivant Gourmet Basket, the recipient will get to enjoy grapes, apples, bananas, and oranges, all of which are very commonly enjoyed. However, they may also get a few treats with it, such as some chocolate mixed in or some cheese. Check out this type of basket when you want to give fruit that goes to the next level.
Gourmet Gift Basket
Think outside the box when you want to give more than just a simple gift of fruits. There are a few gourmet gift basket options that can work very well for you when you want to give a bit of everything.
A good example of that is the Everything and More Gourmet Basket. It includes, as its name says, a little bit of everything. That includes English teas, snacks, dips, chocolate truffles, cheeses, mustards, and even a brownie or two. The key here is that the arrangement of options provided is sure to bring a smile to everyone's face. Gift this type of gift basket when you want to please a large group or when you are not too sure what someone may appreciate.
Another option is the Premier Gourmet Snack Basket. Just like the other option, it offers a good range of options that just about anyone can appreciate. This includes options such as crackers with bacon and habanero, chocolate brownie, gouda cheese spreads, and cookies. There are a range of fabulous items in there that most people are going to enjoy having available to them throughout the winter months.
The Sweet Harvest Gift Tower is another example of a gourmet gift box for Christmas. This special gift box includes a range of items, each within its own small box that is stacked up to create an impressive gift. Some of the items within it include jellies, caramels, tea cookies, tropical mixes of snacks, peanuts and fruits, and even some English fudge sea salt.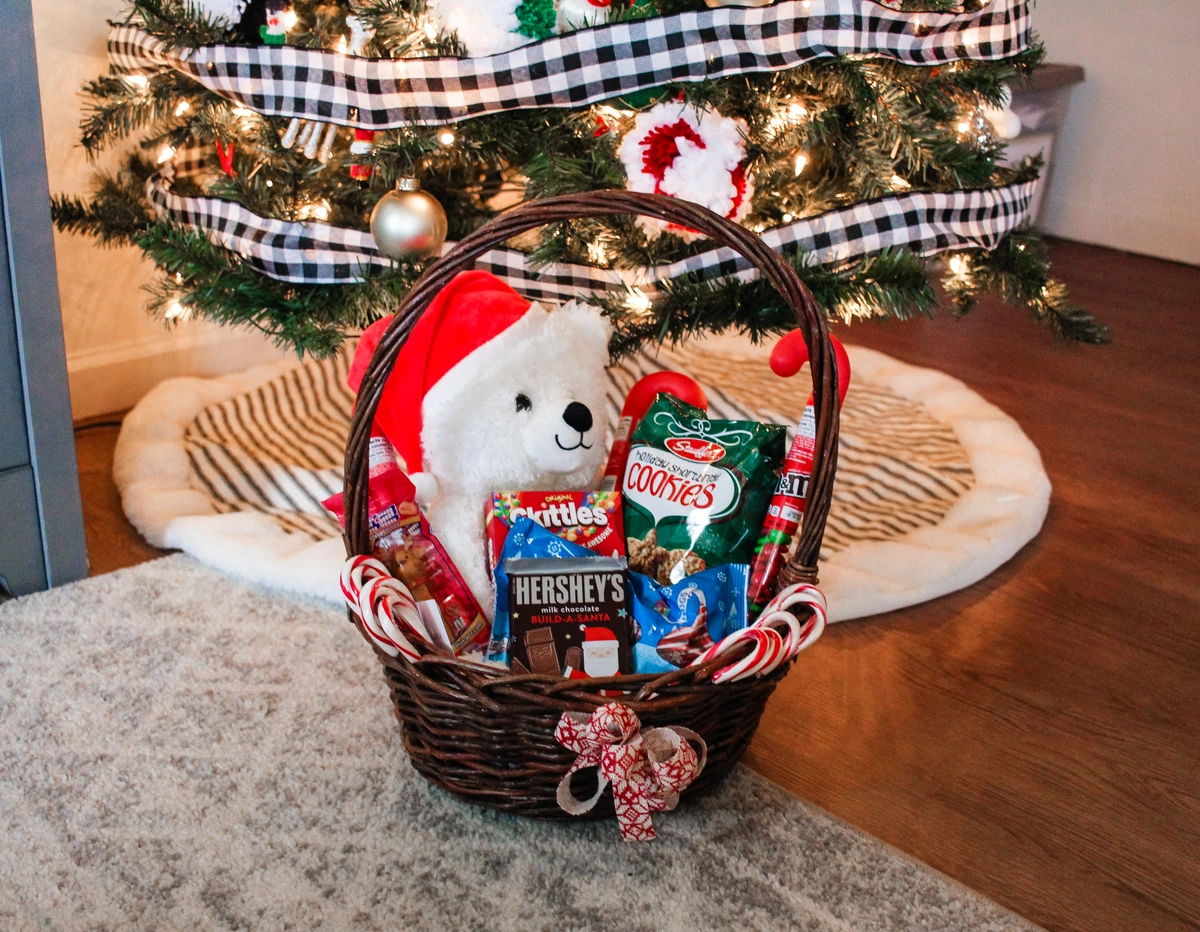 More Options in a Holiday Gift Basket
It can be hard to choose what to give someone in your life for the holidays. However, it's likely that there will be plenty of options for you to choose from available. Here are a few more options for holiday gift basket selection. Here are a few examples.
Snack lover?
Is there someone in your life that loves snacks? Why not give them a big box of snacks? The Chips, Candy & Snacks Gift Box is an excellent option. They get 20 different snacks to enjoy throughout the coming weeks, all packaged separately. That makes for a long-lasting gift.
Brownie lover?
There are gift baskets that are perfect for the person in your life that loves brownies, too. These offer a wide range of gourmet brownies, each one with a different but equally impressive combination of flavors. There is no doubt that your loved one will enjoy these sweet snacks to the fullest.
Donut lover?
If you have someone in your life that loves donuts, check out a gift basket for the holidays that offers a full selection of gourmet donuts. This can be a very fun gift to give for a sleepover during the holidays or something special to wake up to on Christmas morning. The Chocolate Covered Mini Donuts from From You Flowers are the perfect choice with their beautiful look.
A bit of pampering?
Do you have someone in your life that would appreciate jewelry? Not all holiday gift baskets have to center around food, after all. You could give a gift of jewelry in a sweet gift set. We offer a few options, including the Tis The Season Fireside Jewelry Gift Set, which offers just a few options that allow someone in your life to pamper themselves, which they certainly deserve to do.
Cookies anyone?
Most people enjoy cookies, and when they come from Mrs. Fields, they tend to be even better. You can choose from several sizes and types of mini cookie gift tins to give to your favorite people this year. This is a fantastic way to truly celebrate the holiday with a sweet tooth.
Candy bar lovers
If there is someone in your life that absolutely loves candy bars, there may not be a better holiday gift basket than one that is filled with them. Instead of just a box of candy bars, though, make it a bit more special by choosing one of our candy bar bouquets. The bars are positioned just right to look like a bouquet of sweet tasting flowers. If they really don't need a flower-like gift, check out the Super Sweet Candy Box.
Chocolate covered strawberries
This is one of the more popular options because it is so well loved and so decadent. A chocolate covered strawberry gift basket will give you all of the flavors you need and want with the pretty design that helps to make this truly a special gift.
Giving a Gift for a Special Day
Do you have an invitation to visit someone's home during the holidays for a Christmas party? Why not bring with you a few outstanding gift baskets that can be the perfect hostess gift for this type of celebration?
For example, the Luxury Belgian Chocolate Covered Dried Fruit Wooden Tray is an elegant and very special gift that most people will love to receive and may not want to share. You can count on it being the center of attention at any event like this.
Or, choose a gif that offers a range of items in it, such as chocolates, nuts, and candies. You can choose those that offer a more exotic blend of items or those with a range of items that people will love. A nut tray can be a simple way to create a memorable experience for those who are sitting around a game of cards or just catching up by the fireplace.
Finding the Right Gift Basket for Your Loved One
A holiday gift basket can be anything that is important to your loved one, from coffee-themed gifts, perhaps chocolate covered jalapenos, or even just a box of various treats. The key here is to pick items that are sure to bring a smile to their face. The quality of each of the items in our boxes at From You Flowers is exceptional. Often, people want to seek out where they can buy these treats so they can continue to enjoy them for the rest of the year.